The Three Days of Darkness refers to a Catholic prophecy of chastisement and then hope, that is very similar to the plagues of Egypt.
We will go more into these prophecies and their origin in the bible, later on in this article.
---
2020 update: Our world, having been turned upside down, by the Covid-19 pandemic, brings to mind this prophecy of the Three Days of Darkness. How can it not be apparent that our world is in chaos and in danger of anarchy? In the same way that people who heretofore spoke of "preppers" as kooky, are now prepping, people are inquiring more and more about the prophecies of the three days of darkness.
100% Beeswax Candles to be used for the Three Days of Darkness
---
2018 Update: Someone commented that the Three Days of Darkness website is run by a sedevacantist. It had the most complete information I could find, but I also found some more info on EWTN.
---
What are we to think of the "Three Days of Darkness" in 2020?
Have you ever heard of the Three Days of Darkness? Do you have beeswax candles ready? Are you one of these Catholics who have never heard of it because it was not spoken of in your household, when you were a child?
When I first heard about the Three Days of Darkness, I wavered between being amused and being spooked. The only time I had heard about any type of end times prophecies was in Protestant books like "Left Behind", which describes the "Great Tribulation", a catastrophic time of Christian persecution, and horrific natural disasters and plagues of biblical proportions, after a so-called rapture.
To my surprise, there are end times prophecies that some, not all, Catholics believe in. However, more Catholics believe in the Three Days of Darkness than you might imagine.
One of these is the Three Days of Darkness prophecy.
BeautySoAncient.com is 100% user-supported. When you buy a product through one of our links, we may receive a commission at no extra cost to you. Whenever possible, we also link to Catholic-owned stores, for your convenience. Thanks for supporting beautysoancient.com!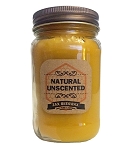 Where is the Three Days of Darkness in the Bible?
The idea of a three days of darkness is not unique. In fact, it gets its origin from Exodus 22.
"And the Lord said to Moses: Stretch out they hand towards heaven: and may there be darkness upon the land of Egypt, so thick that it may be felt. 22 And Moses stretch forth his hand towards heaven: and there came horrible darkness in all the land of Egypt for three days."

Douay Rheims Bible
There are some similarities between the Three Days of Darkness and the passage in Exodus.
During the Three Days of Darkness, darkness covers the earth. The Ninth plague in Exodus involves a darkness that covers the earth.
During the Three Days of Darkness, everyone has to stay inside their homes, lest they be harmed by the creatures that are outside. In Exodus, the Israelites had to stay inside their homes, while the angel of death passed over the people of Egypt.
One of the Three Days of Darkness prophecies says, "the wind will carry with it poisonous gases which will be diffused over the entire earth." We all remember seeing the movie "The Ten Commandments, where the angel of death takes the form of a gas/vapor.
After the Three Days of Darkness, there will be an era of peace. After the Egyptian plague, the Israelites were freed.
UCO 12-Hour Natural Beeswax Candles Candle Lanterns, 9-Pack
Another verse that seems to refer to a time of darkness is Ezekiel 34: 11-12.
" For thus saith the Lord God: Behold I myself will seek my sheep, and will visit them. As the shepherd visiteth his flock in the day when he shall be in the midst of his sheep that were scattered, so will I visit my sheep, and will deliver them out of all the places where they have been scattered in the cloudy and dark day."

Douay Rheims Bible
This above quote doesn't mention the number of days, but it gives reassurance that his sheep will have safety during a time of darkness. Whether that refers to the Three Days of Darkness or not, is debatable.

Aside from biblical references, we have quite a few mystics that refer to a "Three Days of Darkness".
So now that we've looked at the biblical verses that seem to refer to the Three Days of Darkness, let's look at what the mystics say.
---
Marie Julie Jahenny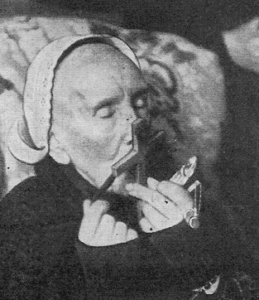 Throughout history, various seers and even saints, have alluded to a coming terrifying chastisement that would last for three days. Marie Julie Jahenny, born in 1850 in France, was a Third Order Franciscan mystic who also had visions about the Three Days of Darkness.
"This concept of chastisement through darkness returned in a big way during the last part of the 18th century — around the time of the French Revolution — and then through the 19th century, when a flurry of mystics, including luminaries such as Blessed Anna Maria Taigi, foresaw a time of extraordinary blackness. Although they started out as relatively mild (at La Salette, an unapproved part of a prophecy called for three days of "convulsions"), such predictions gained momentum through the decades as mystics added their own, often sensational details. It would be a worldwide chastisement, claimed Marie Julie Jahenny of Coyault, France. Day would be as night, they warned. Night would be like a coal mine. The darkness would be almost palpable. Claimed Jahenny, who was born in 1850 (according to one website):

The three days of darkness "will be on a Thursdays, Friday, and Saturday. Days of the Most Holy Sacrament, of the Cross and Our Lady. . . ." three days less one night."

"The earth will be covered in darkness," she quoted the Virgin Mary as saying on 20th of September 1882, and hell will be loosed on earth. "Thunder and lightning will cause those who have no faith or trust in My Power, to die of fear."

"During these three days of terrifying darkness, no windows must be opened, because no one will be able to see the earth and the terrible color it will have in those days of punishment without dying at once… "

"The sky will be on fire, the earth will split… During these three days of darkness let the blessed candle be lighted everywhere, no other light will shine…. "

"NO ONE OUTSIDE A SHELTER.. will survive. The earth will shake as at the judgment and fear will be great. Yes, we will listen to the prayers of your friends; NOT ONE WILL PERISH. We will need them to publish the glory of the Cross…." (8th of December 1882)".

Spiritdaily.net
10 Hour Votives 12-Pack – 100% USA Beeswax
---
Blessed Anna-Maria Taigi & The The Three Days of Darkness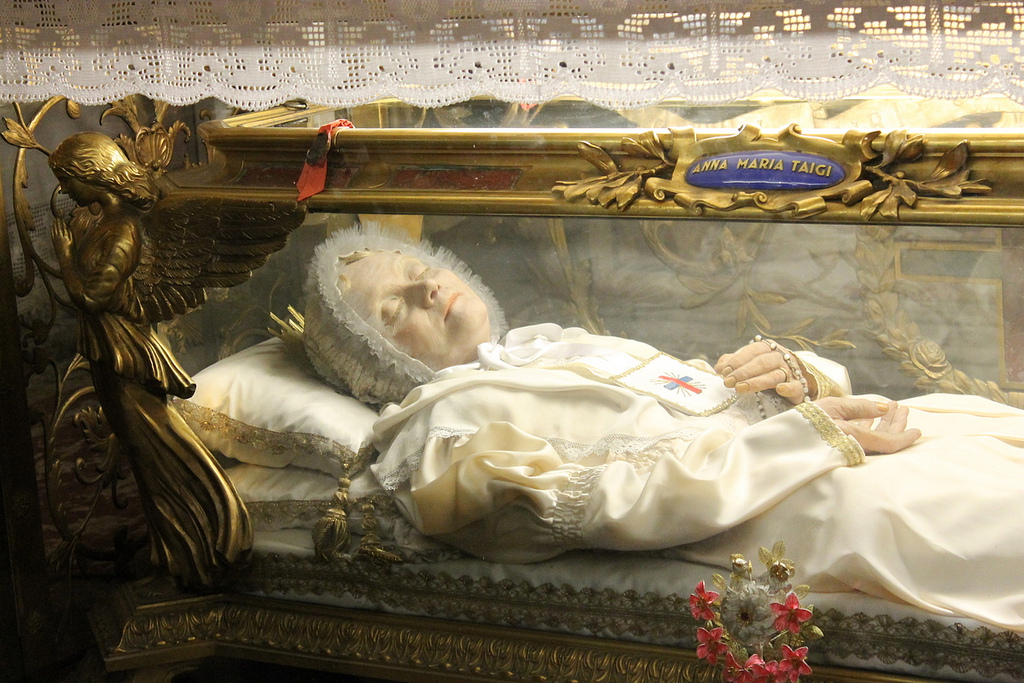 Bl. Anna-Maria Taigi (1769-1837) , was an Italian, wife, mother and mystic. She received prophecies from the last days, which included… you guessed it, three days of darkness.
"God will send two punishments: one will be in the form of wars, revolutions and other evils; it shall originate on earth. The other will be sent from Heaven. There shall come over the whole earth an intense darkness lasting three days and three nights. Nothing can be seen, and the air will be laden with pestilence which will claim mainly, but not only, the enemies of religion. It will be impossible to use any man-made lighting during this darkness, except blessed candles. He, who out of curiosity, opens his window to look out, or leaves his home, will fall dead on the spot. During these three days, people should remain in their homes, pray the Rosary and beg God for mercy."
"On this terrible occasion so many of these wicked men, enemies of His Church, and of their God, shall be killed by this divine scourge, that their corpses around Rome will be as numerous as the fishes, which a recent inundation of the Tiber had carried into the city. All the enemies of the Church, secret as well as known, will perish over the whole earth during that universal darkness, with the exception of some few, whom God will soon after convert. The air shall be infested by demons, who will appear under all sorts of hideous forms.
"After the three days of darkness, Saints Peter and Paul, having come down from heaven, will preach throughout the world and designate a new Pope. A great light will flash from their bodies and settle upon the cardinal, the future pontiff. Then Christianity will spread throughout the world. Whole nations will join the Church shortly before the reign of the Antichrist. These conversions will be amazing. Those who survive shall have to conduct themselves well. There shall be innumerable conversions of heretics, who will return to the bosom of the Church; all will note the edifying conduct of their lives, as well as that of other Catholics. Russia, England and China will come into the Church.
"France will fall into frightful anarchy. The French people shall have a desperate civil war, in which old men themselves will take up arms. The political parties having exhausted their blood and their rage, without being able to arrive at any satisfactory understanding, shall at the last extremity agree by common consent to have recourse to the Holy See. Then the Pope shall send France a special legate, in order that he may examine the state of affairs and the dispositions of the people. In consequence of the information received, His Holiness himself shall nominate a most Christian king for the government of France…
"Religion shall be persecuted, and priests massacred Churches shall be closed, but only for a short time. The Holy Father shall be obliged to leave Rome."

Catholicprophecy.org
Wife Mother & Mystic: Blessed Anna-Maria Taigi
---
Did Padre Pio Believe in the Three Days of Darkness?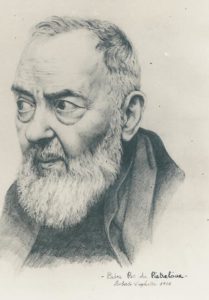 It is said that Padre Pio wrote a private letter to the Commission of Heroldsbach appointed by the Vatican.
Whether the quotes are authentic or not, is hard to say, but here is some of the things he might have said, that seems to describe three days of darkness.
"My son, My son, I have been longing for this hour in which I again shall reveal to you the great love of My heart . . . Pray and make reparation to Me. Admonish others to do the same because the time is near at hand in which I shall visit My unfaithful people because they have not heeded the time of My grace. Persevere in prayer, so that your adversary shall have no dominion over you. Tell My people to be prepared at all times, for My judgment shall come upon them suddenly and when least expected – and not one shall escape My hands, I shall find them all! I shall protect the just.

Watch the sun and moon and the stars of the Heavens. When they appear to be unduly disturbed and restless, know that the day is not far away. Stay united in prayer and watching until the angel of destruction has passed your doors. Pray that these days will be shortened.
"Keep your windows well-covered. Do not look out. Light a blessed candle, which will suffice for many days. Pray the Rosary. Read spiritual books. Make acts of Spiritual Communion, also acts of love, which are so pleasing to Us. Pray with outstretched arms, or prostrate on the ground, in order that many souls may be saved. Do not go outside the house. Provide yourself with sufficient food. The powers of nature shall be moved and a rain of fire shall make people tremble with fear. Have courage! I am in the midst of you."
"That you may be prepared for these visitations, I will give you the following signs and instructions: The night will be very cold. The wind will roar. After a time thunderbolts will be heard. Lock all the doors and windows. Talk to no one outside the house. Kneel down before a crucifix, be sorry for your sins, and beg My Mother's protection. Do not look during the earthquake, because the anger of God is holy!" Jesus does not want us to behold the anger of God, because God's anger must be contemplated with fear and trembling.
"Those who disregard this advice will be killed instantly. The wind will carry with it poisonous gases which will be diffused over the entire earth. Those who suffer and die innocently will be martyrs and they will be with Me in My Kingdom. Satan will appear to have triumphed. But in three nights, the earthquake and fire will cease. On the following day the sun will shine again, angels will descend from Heaven and will spread the spirit of peace over the earth. A feeling of immeasurable gratitude will take possession of those who survive this most terrible ordeal, the impending punishment, with which God will visit the earth since creation."
CheruBalm Chrism Scented Aromatherapy Candles – Beeswax Votive
The Proximate Signs of The Three Days of Darkness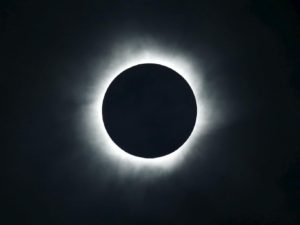 The proximate signs serve as a warning that we should prepare ourselves for the soon-to-arrive Three Days of Darkness. This is when you would buy and stock up on any food supplies, clothes and water, and other survival supplies.
Here are the proximate signs.
Flouting of church laws, irreverence and immodesty in church, fall in attendance at church.
Lack of charity towards others, heartlessness, indifference, divisions, contentions, godlessness, pride in human knowledge.
Breakdown of family life: immorality, adultery, perversion of youth (e.g. homosexuals giving lectures in schools), immodest fashions (e.g. mini-skirts and hot pants, bikinis and see-throughs), people concerned only with eating, drinking, dancing and other pleasures.
Civil commotions, contempt for authority, downfall of governments, confusion in high places, corruption, coups d'etat, civil war, revolution. (The first four proximate signs have already come to pass, at least partly; for we are yet to see civil war and revolution in the West. But the sequence of events is not strictly chronological; there is room for some overlapping. Thus, the 5th proximate sign seems to have begun also.)
Floods and droughts, crop failures, unusual weather, tornadoes, earthquakes, tidal waves, famines, epidemics, unknown diseases (e.g. new strains of viruses).
Pope fleeing rome and world war 3 commencing.
The triumph of the Immaculate Heart occurs therein after in the true renewal which is a restoration of tradition. There will be a great ecumenical council to remove the new mass, to undo the revolution of Vatican 2 and the proclamation of Mary as Co-Redemptrix. The great monarch should arise slightly ahead of the three days of darkness along with Peter II. Defeatmodernism.com.
---
The Warning (of the Three Days of Darkness)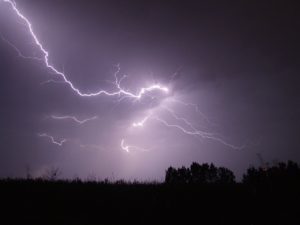 The Warning will take place after the proximate signs and immediately before the immediate signs. It will be a supernatural event – quite frightening, but it will not cause any harm. This will be God's last warning to us.
According to Marie-Julie Jahenny,
"The days will be beginning to increase (days get longer on Dec 22). It will not be at the height of summer nor during the longer days of the year (summer time), but when the days are still short (winter time). It will not be at the end of the year, but during the first months (of the year) that I shall give My clear warnings.
That day of darkness and lightning will be the first that I shall send to convert the impious, and to see if a great number will return to Me, before the Great Storm (Chastisement) which will closely follow. (The darkness and lightning of) that day will not cover all of France, but a part of Brittany will be tried by it. (However) on the side on which is found the land of the mother of My Immaculate Mother (the land of St. Anne) will not be covered by darkness to come, up to your place (home of Marie-Julie) . . . All the rest will be in the most terrible fright. From one night to the next — one complete day —, the thunder will not cease to rumble. The fire from the lightnings will do a lot of damage, even in the closed homes where someone will be living in sin.
My children, that first day (of chastisement) will not take away anything from the three others (the 3-Day Chastisement) already pointed out and described." Threedaysofdarkness.com.
---
The Immediate Signs of the Three Days of Darkness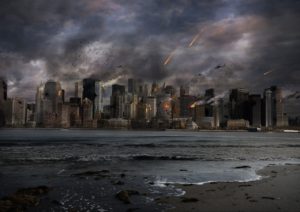 Are you ready? This is where the scary stuff comes in. According to the website, this is what will happen during the Three Days of Darkness.
Some people, especially children, will be taken up to heaven beforehand to spare them the horror of these days. People caught outdoors will die instantly. Three-quarters of the human race will be exterminated, more men than women. No one will escape the terror of these days."

The Three Days of Darkness
According to the prophecy, no lights will work during these three days with one exception: Blessed beeswax candles. For this reason, some devout Catholics, especially the older ones, have Blessed candles stored in their pantries – just in case. Blessed beeswax candles must be at least 51% beeswax.

***Please note you cannot buy candles that are already blessed, but you can have them blessed by your priest after purchase.

Do you know anyone who has blessed candles at home?
80-Hour Vertical Candle, Eco-friendly Natural Beeswax with Cotton Wick
---
The Era of Peace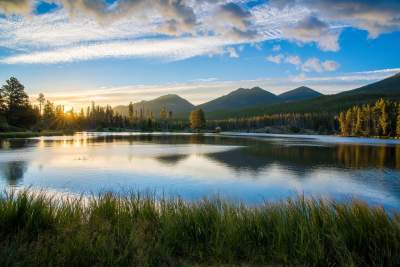 After the Three Days of Darkness, there will be an era of peace.
The Church will flourish, the Gospel will be spread.
This will be the age of the Immaculate heart of Mary.
"Then the wolf shall be a guest of the lamb, and the leopard shall lie down with the kid; the calf and the young lion shall browse together with a little child to lead them. The cow and the bear shall be neighbors, together their young shall rest; the lion shall eat hay like the ox. The baby shall play by the cobra's den; the child shall lay his hand on the adder's lair. There shall be no harm or ruin on all my holy mountain; for the earth shall be filled with the knowledge of the Lord, as water covers the sea."

Isaiah 11: 6-9
All will be lovely, but that will not be the end, unfortunately.
The Anti-Christ will eventually come and that will be a horrible time.
Finally, our Lord will return.
---
What is the Catholic Church's Position on the Three Days of Darkness?
Finally, we know what the mystics say, but what is the official Church position on the Three Days of Darkness?
The Catholic Church's official position on private revelations, is that they are not binding on the faithful. Some believe in a literal Three Days of Darkness while some believe it is figurative.

In any case, it's clear to almost everyone that we are in a time of depravity and disobedience of God's laws that can only culminate in God's chastisement.

Therefore, it would be prudent to prepare.
---
Interested in Prepping? Check out our article on Prepping
Helpful Three Days of Darkness & End of Times Resources
Where to Buy Beeswax Candles
There are lots of places to buy candles that you can use as blessed candles. We are not aware of any Catholic sites that sell them, although there probably are.

We recommend Amazon, which has a nice selection of beeswax candles, as well as Zax Beeswax, which has a .

We've linked to some other beeswax candles that you can use as blessed candles (once blessed by a priest), we throughout this page.
---
Beeswax Glass Vigil Candle Prayer Meditation Candle Burns up to 100 Hours Glass Jar
---
Three Days of Darkness on YouTube
---