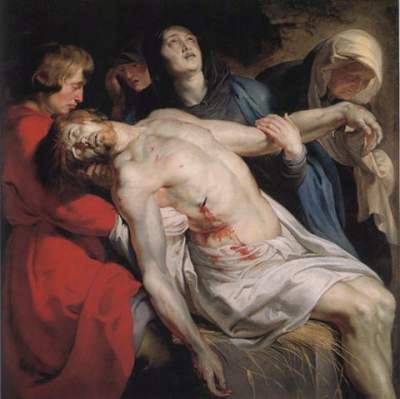 St Bridget, a 14th century mystic, had a great love for Christ and a great desire to know more and more about His Passion. She became singularly obsessed with the holy wounds of Christ and wanted to know  how many wounds our Lord received. She prayed for this over and over, not out of curiosity but because she wanted to honor each and every one of them.
Be Careful What You Wish For
Our Lord tells us in Luke 11:
9And I say to you, Ask, and it shall be given you: seek, and you shall find: knock, and it shall be opened to you. 10For every one that asketh, receiveth; and he that seeketh, findeth; and to him that knocketh, it shall be opened. 11And which of you, if he ask his father bread, will he give him a stone? or a fish, will he for a fish give him a serpent? 12Or if he shall ask an egg, will he reach him a scorpion? 13If you then, being evil, know how to give good gifts to your children, how much more will your Father from heaven give the good Spirit to them that ask him?
And so, according to pious tradition, St Bridget received an answer from our Lord.
"I received 5480 blows upon My Body. If you wish to honor them in some way, recite fifteen Our Fathers and fifteen Hail Marys with the following Prayers, which I Myself shall teach you, for an entire year. When the year is finished, you will have honored each of My Wounds."
The Holy Wounds of Christ Devotion
Our Lord didn't stop there.  He then gave St Bridget an assignment. She was to pray 15 prayers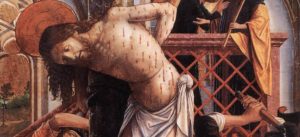 for a full year. These prayers,  added together- the 5475  plus the main 5 wounds that are part of the The 5 Wounds Devotion, equals 5480.  By the way, the 5 Wounds Devotion,  is not the same as the Holy Wounds Devotion.
You can find the 15 prayers here or in the Pieta Prayer Book.
Now, this is a private revelation, but its an approved revelation. Pope Pius XV approved and said of it:
Though they don't merit the same credence as the truths of religion, one can, however, believe them out of human faith, conforming to the rules of prudence by which they are probable, and supported by sufficient motives that one might believe in them piously."
What of the Promises Attached to this Devotion?
You will often find in your readings that there are some promises attached to these prayers. However, the Holy See has established that these promises were not given to St Bridget of Sweden, but were actually concocted years later, and so were banned.
---
Acts of the Holy See
Congregation of the Holy Office
Warning
"In some places, a certain little work has been disseminated called the "Secret of Happiness: 15 Prayers Revealed by the Lord to St. Bridget in the Church of St. Paul at Rome", published at Nice and various other places in several languages.
Since it is asserted in this pamphlet that God made to St. Bridget certain promises, whose supernatural origin in no way stands up, let local ordinaries take care not to grant permission for publishing or reprinting pamphlets or other writings which contain these aforementioned promises.
Given at Rome, from the offices of the Holy Office, 28 , January 1954
Marius Crovini, Notary of the Supreme Holy, Congregation of the Holy Office
Some recent publications of the promises have made various claims about past popes approving their publication, however, such claims are quite false. No authentic records of such approvals of the promises themselves exist.
In putting together the prayers below, it soon became apparent that matching a Latin version with a popular English translation of the prayers would be impossible. I have no fewer than five Latin texts and three English texts all dating from the 15th century to the 20th century and none of them match each other terribly well. While the underlying meaning of the prayers is much the same, the order of the prayers is different between the various editions. Moreover, there are a fair number of divergences between those editions in the actual wording of the texts. Quite a few phrases appear in one or more editions that do not appear in the other editions. It is fairly clear that publishers have heavily edited and emended them over time to the point where it is difficult, if not impossible, for me to determine exactly what the wording of the authentic "Prayers of St. Bridget" really is. So what I have done is taken the Latin as it is found in the 1670 edition of the Paradisus Animae Christianae by Jacob Merlo Horst. The Paradisus Animae Christianae was a popular prayer book of its time and was printed in many languages, including Latin. For the English, I started with a popular translation and heavily emended it in places to match the Latin from the Paradisus Animae Christianae."
If you're curious anyway, see the Promises Given to St Bridget of Sweden.
Now that you know about St Bridget's Devotion to the Holy Wounds of Christ, are you ready to get started?
God bless!
Updated 2018
If you purchase through our site links, we might get a commission, at no extra cost to you. Your support helps us keep this site going. Thank you!