Prayer to St Dymphna for Nervous Disorders & Mental Illness
Hey there! Some links on this page are affiliate links which means that, if you choose to make a purchase, we may earn a small commission at no extra cost to you. Thank you for supporting Beauty So Ancient!

As much as we can, we will link to Catholic businesses. Thank you for supporting our brothers and sisters in the faith!
This prayer to St Dymphna for Nervous Disorders & Mental Illness should be part of the toolbox of anyone dealing with mental illness.
There are fewer things more agonizing than either experiencing mental illness yourself or dealing with the mental illness of a loved one.
If you are experiencing mental illness, please consult with your doctor. This prayer is not meant to replace psychological treatment, but only to be added to your toolbox.
Often times, mental illness has a physical and a spiritual component, so it's important to make use of the doctors that God gives us, but we also have to pray.
May this prayer to St. Dymphna bring much consolation.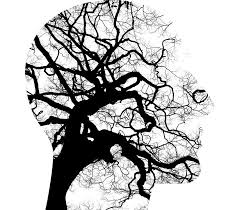 Prayer to St Dymphna for Nervous Disorders & Mental Illness
"Lord, Jesus Christ, Thou hast willed that St. Dymphna should be invoked by thousands of clients as the patroness of nervous and mental disease and brought it about that her interest in these patients should be an inspiration to and an ideal of charity throughout the world.
Grant that, through the prayers of this youthful martyr of purity, those who suffer from nervous and mental illness everywhere on earth, may be helped and consoled.
I recommend to Thee in particular . . . (Mention the person who needs the prayer)
Be pleased to hear the prayers of St. Dymphna and of Thy Blessed Mother, Health of the Sick and Comforter of the afflicted, on behalf of those whom I recommend to the care and compassion of Thy Sacred Heart. Give them the patience to bear with their affliction and resignation to do Thy Divine Will.
Give them the consolation they need and especially the cure they so much desire, if it be Thy Will. May we all serve Thy suffering members in that charity which may merit for us the reward of being united in Heaven with Thee, Our Divine Head, Who livest and reignest with the Father in the unity of the Holy Spirit, forever, Amen."
---
St Dymphna Resources
St Dymphna is the Patron Saint of those afflicted with mental and emotional illness.

---