Did you know that it is possible to receive grace from all the world's Masses – not only from the Masses you attend?

As Catholics, we know how important the Mass is. St. Lawrence Justinian said:

"No human tongue can enumerate the favors that trace back to the Sacrifice of the Mass. The sinner is reconciled with God; the just man becomes more upright; sins are wiped away; vices are uprooted; virtue and merit increases; and the devil's schemes are frustrated."
So we get it. One Mass is EXTREMELY important.
Now imagine if we could receive grace from all the world's Masses? What a blessing that would be?
In fact, you can pray that you receive the grace from all the world's Masses, and the prayer below serves as a guide.
This prayer helps you to unite your soul with Christ – to unite your sufferings with the sufferings of the Cross.
We end by asking our Lord this favor through the Immaculate Heart of Mary.
Thanks be to God, for his everlasting mercy and love
---
PRAYER FOR THE GRACE FROM ALL THE WORLD'S MASSES
***To be prayed daily***
Eternal Father, we humbly offer Thee our poor presence, and that of the whole of humanity, from the beginning to the end of the world at all the Masses that ever have or ever will be prayed.
We offer Thee all the pains, sufferings, prayers, sacrifices, joys, and relaxations of our lives, in union with those of our Lord Jesus here on earth.
May the Most Precious Blood of Christ, all His Blood, Wounds, and Agony save us, through the Sorrowful and Immaculate Heart of Mary. Amen.
Source: Pieta Pocket Prayer Book
---
Need a Missal? Check out the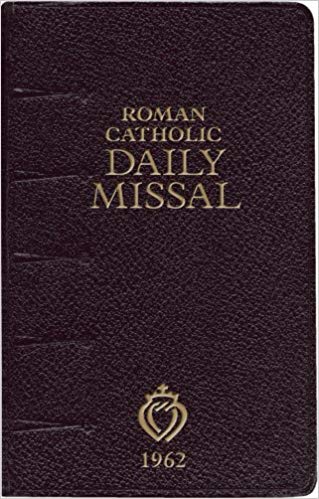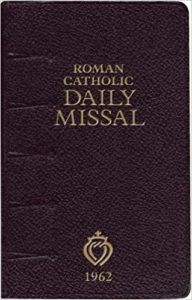 ---
Love the Latin Mass & Tradition? You'll Love These
How to Follow the Mass
---
Learn More About the Latin Mass by Watching this Narrated Video from 1941