A Traditional Act of Contrition
Hey there! Some links on this page are affiliate links which means that, if you choose to make a purchase, we may earn a small commission at no extra cost to you. Thank you for supporting Beauty So Ancient!

As much as we can, we will link to Catholic businesses. Thank you for supporting our brothers and sisters in the faith!
This traditional Act of Contrition is a favorite among Catholics. Even though there are other variations, we find ourselves coming back to this one over and over.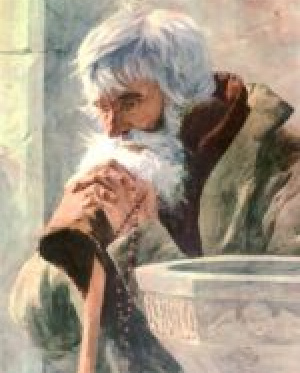 ---
Oh, my God,
I am heartily sorry for
having offended Thee,
and I detest all my sins,
because I dread the loss of heaven,
and the pains of hell;
but most of all because
they offend Thee, my God,
Who are all good and
deserving of all my love.
I firmly resolve,
with the help of Thy grace,
to confess my sins,
to do penance,
and to amend my life.
Amen.
---
---
Act of Contrition FAQ
When should I say an act of contrition?
In the confessional, after you have confessed your sins. Sometimes the priests may ask you to say the act of contrition outside the confessional, if time is limited.
Anytime you want to express your sorrow and repentance for your sins.
---
What is the difference between a Perfect Contrition & Imperfect Contrition?
Perfect Contrition:
Perfect contrition. Sorrow for sin arising from perfect love. In perfect contrition the sinner detests sin more than any other evil, because it offends God, who is supremely good and deserving of all human love. Its motive is founded on God's own goodness and not merely his goodness to the sinner or to humanity. This motive, and not the intensity of the act, less still the feelings experienced, is what essentially constitutes perfect sorrow…
Perfect contrition removes the guilt and eternal punishment due to grave sin even before sacramental absolution. However, a Catholic is obliged to confess his or her grave sins at the earliest opportunity and may not, in normal circumstances, receive Communion before he or she has been absolved by a priest in the sacrament of penance. Colin B. Donovan, STL on EWTN.
Check out a very simple way to make an act of perfect contrition.
Imperfect Contrition
Imperfect contrition arises from "any other motive, such as loss of heaven, fear of hell, or the heinousness of guilt, then it is termed imperfect contrition, or attrition." Source.
Don't spend time worrying about whether your contrition is perfect or not. What's important is that you do have contrition for your sins.

Like this post?

The information provided in or through this website, programs, products and services is for educational and informational purposes only, and is made available to you as self-help tools for your own use. None of the advice provided here should be construed as medical, mental health, legal, financial or other professional advice, and should not be considered spiritual direction. For spiritual matters, please consult a traditional priest.