30 Must-Have Books for a Catechumen Going through RCIA
Hey there! Some links on this page are affiliate links which means that, if you choose to make a purchase, we may earn a small commission at no extra cost to you. Thank you for supporting Beauty So Ancient!

As much as we can, we will link to Catholic businesses. Thank you for supporting our brothers and sisters in the faith!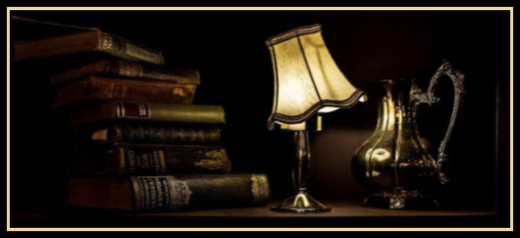 ---
When I first discovered Catholicism on Catholic Answers, I devoured the faith like a madwoman. I didn't know any serious Catholics, so my source of learning was basically the internet and books. Whenever someone recommended a book, I immediately went on Amazon and purchased it. I happened to have Amazon Prime at the time (and still do), so I received my orders in two days.
People have commented to me that I have a strong faith. It's not that I have a strong faith per se. I have my ups and downs like everyone else. However, I do have a solid foundation. When I was converting, I didn't get to experience the loosey-goosey, hippie faith we see in many Catholic dioceses. I actually didn't do RCIA. I ended up learning the faith through one-on-one instruction with an FSSP priest. I learned the faith the right way. Scripture tells us that if you build your house upon sand, the wind and rain will come and wash it away. But if you build your house upon a rock, though the Tornadoes and hurricanes may come, it will stand firm.
I have not taken the time to write reviews on these recommended books for a catechumen, because it would take too much time.
I sorted them into four categories: Bibles, Catechisms & the Basics of the Faith, Lives of the Saints and Spiritual Reading.
Enjoy listening to books? Try Audible

I can say that each and every one of them contributed to who I am in the faith today, in some small way.
I hope this list can give you ideas on what to recommend to your friends who are considering converting to the Catholic faith.
Converts, which books helped you build your faith?
---
Bibles
Ignatius Catholic Study Bible:
For the converts, who are really on fire and thirst for knowledge, this study bible is not for the faint of heart!
Haydock Douay-Rheims Catholic Bible
---
The Catechism of the Council of Trent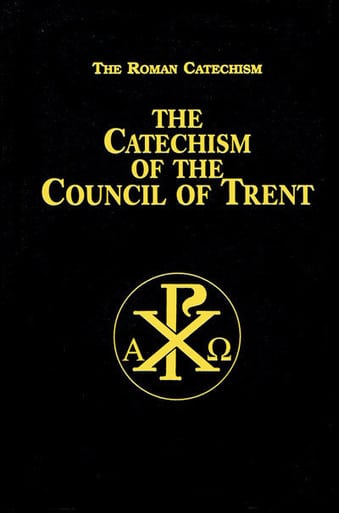 ---
CATECHISMS & THE BASICS OF THE FAITH
Apologia Pro Vita Sua: Being a History of His Religious Opinions
The Catechism of the Council of Trent (1566) (Use coupon Code BSA for 15% off selected TAN Books titles)
Catholic Christianity: A Complete Catechism of Catholic Beliefs Based on the Catechism of the Catholic Church
Chief Truths of the Faith: A Course in Religion – Book I
Mass and the Sacraments: A Course in Religion – Book II
Catholic Morality: A Course in Religion – Book III
A Primer of Ecclesiastical Latin, by John F. Collins
---
Lives of the Saints
Catherine of Siena: Spiritual Development in Her Life and Teaching
Diary of Saint Maria Faustina Kowalska: Divine Mercy in My Soul
The Fathers Know Best: Your Essential Guide to the Teachings of the Early Church
The Life of St. Dominic By Augusta Drane
The Perfect Joy of Saint Francis by Felix Timmermans
Something Beautiful for God (The Classic Account of Mother's Teresa's Journey into Compassion
Such is the Power of Love: Saint Francis as Seen by Bonaventure by Wayne Hellman, et. al.
---
Spiritual Reading
The Art of Prayer: An Orthodox Anthology
The Collected Works of St. Teresa of Avila, Vol. 1
The Collected Works of St Teresa of Avila, Vol 2
An Introduction to the Devout Life
The Journey of the Mind to God
The Practice of the Presence of God
The World's First Love: Mary, Mother of God
The Story of a Soul: The Autobiography of St Therese of Lisieux

This last book was released fairly recently, so it wasn't around when I converted, but if you are interested in the spiritual life I highly recommend it!
100 Books to Read Before the Four Last Things: The Essential Guide to Catholic Spiritual Classics
---
A Message to New Converts
---
Hey, are you on Facebook? Please join our nice little community on
Facebook: Beautysoancient.com.


This article was originally posted in 2016 and updated in 2021.