The "Stella Caeli Extirpavit" Chant in Time of Pestilence (English & Latin)
Hey there! Some links on this page are affiliate links which means that, if you choose to make a purchase, we may earn a small commission at no extra cost to you. Thank you for supporting Beauty So Ancient, and Catholic businesses!
The History of the Stella Caeli
It is said that the Stella Caeli chant was composed by the Sisters of the Monastery of Santa Clara in Coimbra, Portugal, during the "Black Death" (1347-1351).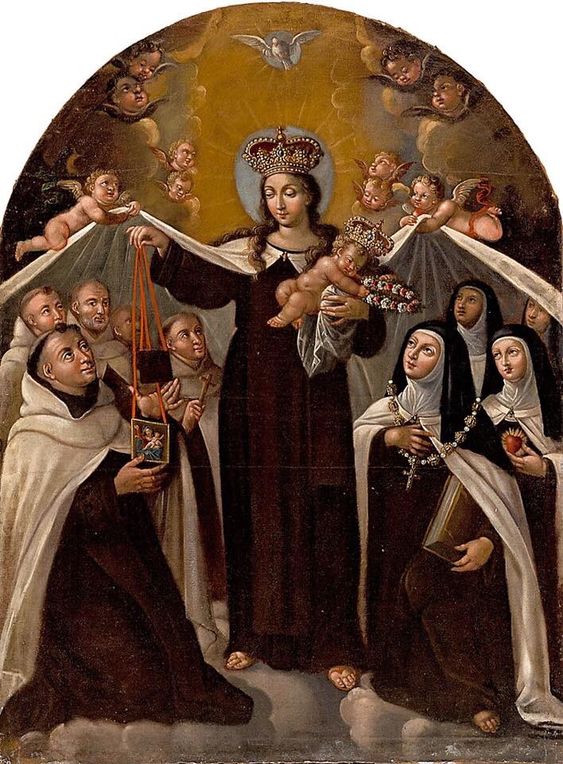 It is in some ways reassuring that we humans experience the same calamities throughout the ages. We go through pandemics, as our ancestors in the faith did, and they learned to live with it. Fortunately for us, we have more drugs at our disposal.
When we go through such dire situations, we should do whatever it takes to keep our peace. Nothing happens outside the permissive Will of God. It's something that we have to remind ourselves over and over.
In the Stella Caeli, we pray to our Mother Mary to beg our Lord for succor. We acknowledge that Her Son denies Her nothing. When we pray this prayer, we asked our Lady to help us just as the Sisters of the Monastery of Santa Clara did. And we know she will intercede for us.
In some earlier versions of this prayer, the text is a little different. The most popular version says "O Glorious Star of the Sea", while some say, "O most pious" Star of the Sea, as in the YouTube chant below.We went with the "glorious" version which appears to be the oldest version.
If you're really interested in a scholarly treatise on the Stella Caeli, read this paper. It goes deep.

But if you just want to pray this chant daily until the pandemic is over or even sing along with the YouTube below, the lyrics are written below in English and Latin.
May our Lady see our plight and intercede for us in this grave time.
Salva nos Jesu, pro quibus Virgo mater te orat!
---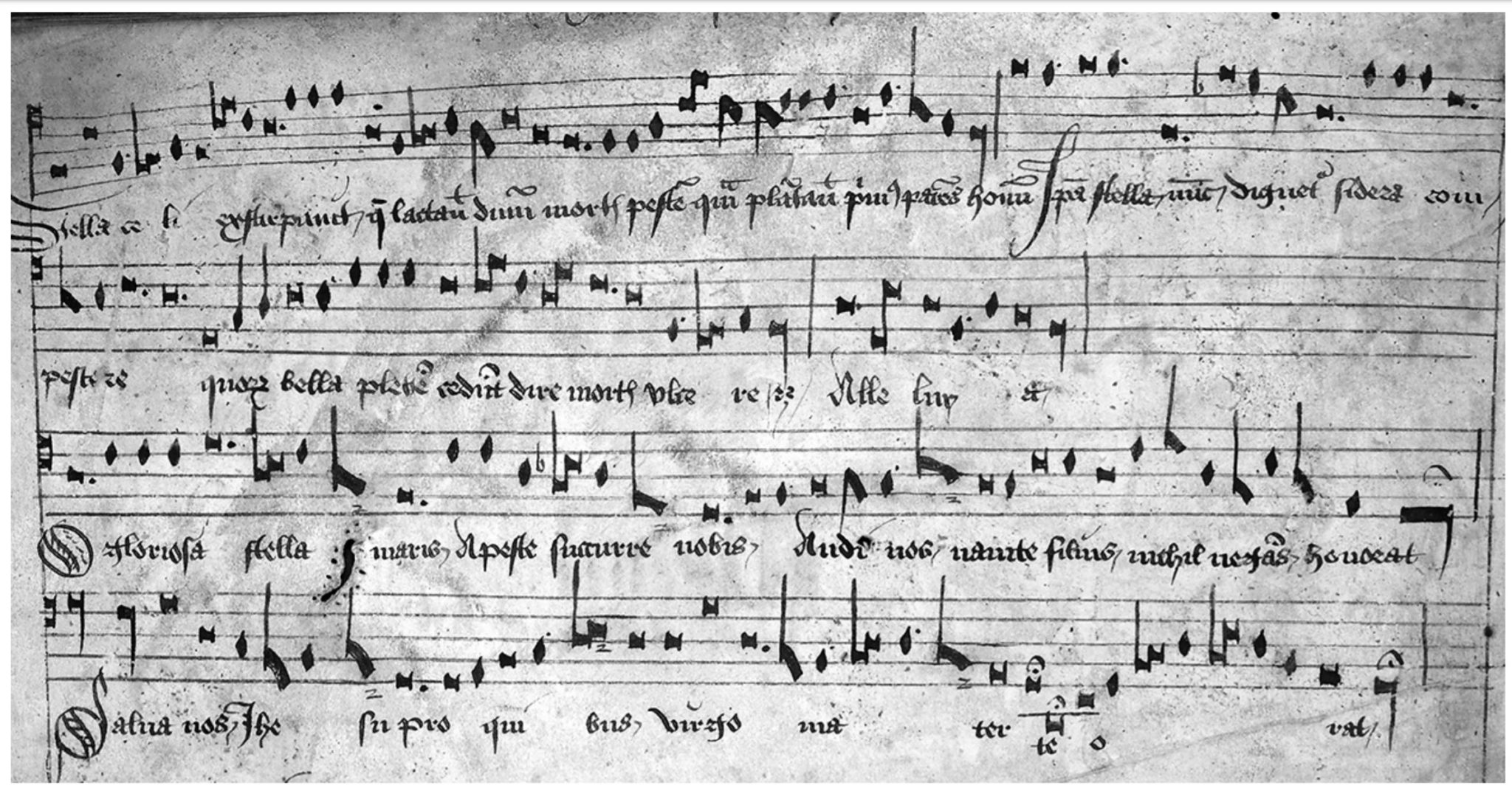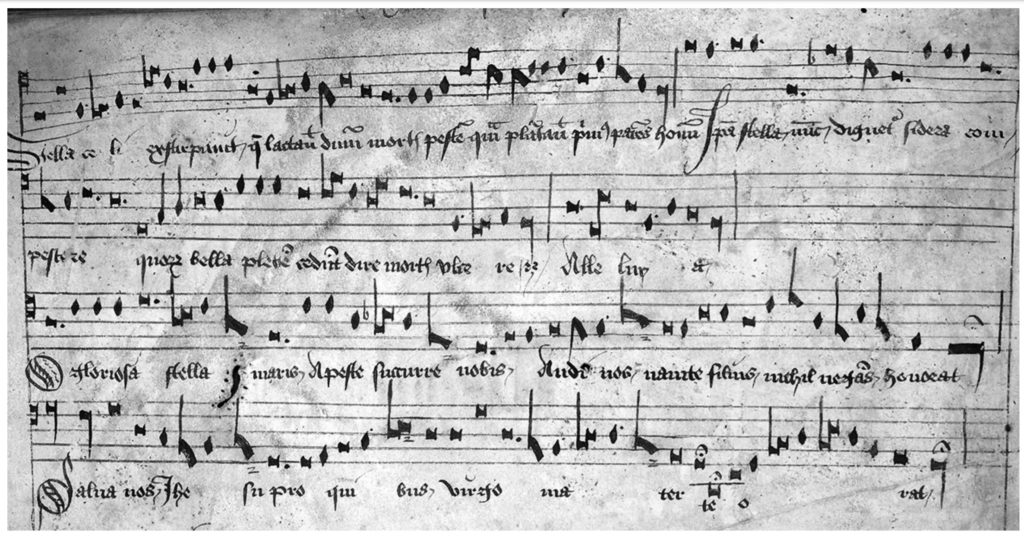 ---
Stella Caeli Extirpavit in English
The Star of Heaven that nourished the Lord
drove away the plague of death which the first
parents of man brought into the world.
May this bright Star now vouchsafe to extinguish
that foul constellation whose battles have
slain the people with the wound of death.
O Glorious Star of the Sea, preserve us from
pestilence; hear us, O Lady, for Thy Son honours
Thee by denying Thee nothing.
Save us, O Jesus,
for whom Thy Virgin Mother supplicates Thee.
---
Stella Caeli Extirpavit in Latin
Stella caeli exstirpavit
Quae lactavit Dominum
Mortis pestem quam plantavit
Primus parens hominum.
Ipsa Stella nunc dignetur
Sidera compescere,
Quorum bella plebem caedunt
Dirae mortis ulcere.
O gloriosa Stella Maris
A peste succurre nobis;
Audi nos, nam te Filius
Nihil negans honorat.
Salva nos Jesu pro quibus
Virgo mater te orat!
---
Enjoy listening to books? Try Audible

---
Resources
---
Gregorian Notation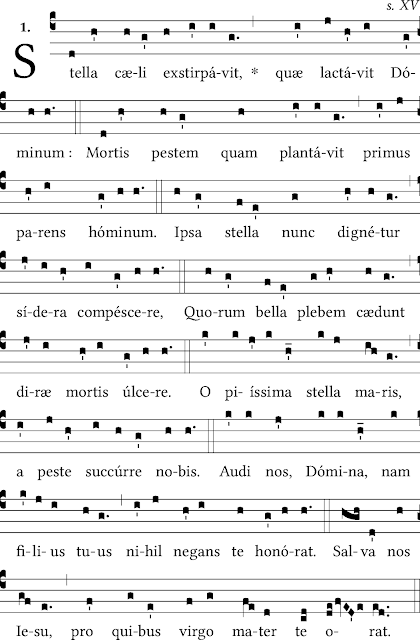 Source
---
Stella Caeli Chant in Latin
---
Another Setting of the Stella Caeli