Stop Saying, "Stop Suffering"; Say Instead, "Start Offering"
Hey there! Some links on this page are affiliate links which means that, if you choose to make a purchase, we may earn a small commission at no extra cost to you. Thank you for supporting Beauty So Ancient, and Catholic businesses!
The following sermon, "Stop Saying, "Stop Suffering"; Say Instead, "Start Offering," was given at St Joseph Shrine, in Detroit, Michigan and is printed with permission.
---
"On this Sixth Sunday after Pentecost, Holy Mother Church, by Her liturgical texts, explains the mystery of our supernatural life. The Epistle teaches that supernatural life is given to us by the death of Our Lord Jesus Christ. The Gospel shows that this same supernatural life is maintained, strengthened and nourished by the Eucharist.
By the sacrament of baptism we are born into the supernatural life. Baptism plunges us deep into the Passion and Death of our Savior. Saint Paul develops:
We were buried therefore with Him by baptism into death, so that as Christ was raised from the dead by the Glory of the Father, we, too, might walk in newness of life. (Rom. VI, 4)
How can a true Christian stop suffering when Jesus Himself tells us, renounce yourself, take up your cross and follow Me?
And so it is not at this Mass, nor at any faithful Catholic Church will you hear the catch phrase, "Stop suffering."
No my friends. The world's motto "put an end to suffering" is not Christian.
Yet, next to our Parish in Gabon, Africa, where I served for over 3 years, the building belonging to the local Evangelical sect has written in huge letters visible from a helicopter "stop suffering". This saying is oft repeated here in Western Culture. We don't like anything that hurts or is difficult. Suffering is to be avoided or eliminated. Stop suffering.
This might come as a shocker, but you will not find these words in Sacred Scripture. You will never find these words in the writings of the Church Fathers, nor on the lips of authentic preachers of the Word. On the contrary, we Catholics are the disciples of a crucified Master. And by our baptism we are buried in His death, as St. Paul states.
How can a true Christian stop suffering when Jesus Himself tells us, renounce yourself, take up your cross and follow Me?! How can a true disciple stop suffering when it is suffering that recreates us in the image of Our Lord?! How can we stop suffering when it is precisely suffering offered up that merits Heaven?!
And so this morning Holy Mother Church invites us to transform the world's motto into something Catholic.
Replace the saying stop suffering with start offering. Now there's an exhortation worthy of the Christian vocation!
It is the fight to which all followers of Christ are called. We must fight against our passions, against our weaknesses, and against temptations. This combat is a source of suffering for us, but it is most especially our source of sanctity if we know how to offer it up! Saint Paul instructs us in today's readings:
"Our flesh must be crucified with Jesus so that the sinful body might be destroyed, and we no longer enslaved to sin. For he who has died to himself is freed from sin. He who dies with Christ shall live eternally with him!"

Romans 6:6
"Crucified with Christ."
Who says "crucifixion," says "suffering." Who says "death," says "suffering." Who says "raised with Jesus," says beforehand "dead to sin." Let us then begin to offer: to offer up our daily sufferings for the remission of our sins; let us start to offer up our suffering to free us from sin. Start to offer up your hardships for the conversion of sinners. Start to offer up your trials for the deliverance of the souls in Purgatory. Start to offer up your pain for your own personal sanctification
---
Use coupon code BSA for 15% off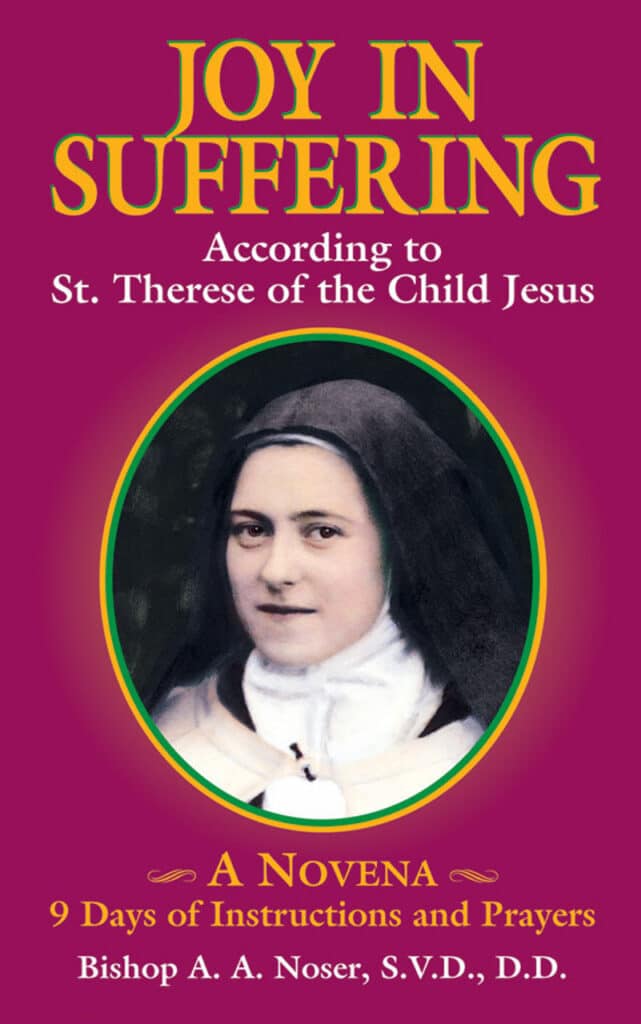 ---
Do Not Seek to Eliminate Suffering From Your Life
Dear Faithful, do not seek to eliminate suffering from your life, seek rather to sanctify it.
Desiring to flee all form of suffering means to abandon our Savior on His Cross. To stop suffering means to leave the path that leads to Paradise. And don't worry, you don't need to seek out suffering and pain. It comes by itself.
We are in the valley of tears. Today suffering, tomorrow eternal happiness. Today a crown of thorns, tomorrow a crown of Glory. Today the Passion with Jesus Christ, tomorrow the Resurrection with Him. Today death to sin, then already here and now life in God!
Such are the graces we ought to desire at this Mass. Please, correct the world's horrible motto of "stop suffering". It is a false promise of Satan. It is to lure you off the way of salvation. A cake walk is a road to perdition. We Christians are to take up the Royal Way of the Cross.
---
We aren't supposed to "stop suffering" here on earth, but rather we are to start offering.
The suffering of the perfectly innocent God-man on the Cross, Jesus-Christ, has bestowed upon our suffering Redemptive value. If our cross is the ladder that gets us to Heaven, then suffering is to be embraced for an Eternal Good. Is not this concept so foreign to the contemporary, godless, hedonistic world? Yet, this is what makes us true followers of Christ. We renounce ourselves and take up our cross. Start offering.
Offer your time, energy, and talents to God. Offer up your trials, pains, hardships, and suffering. Suffer through your own imperfections and shortcomings. Thus, you shall be dead to sin and alive in God. Do not be discouraged: yes, this path requires suffering. But when your suffering is offered up then this Bible verse applies to you, "Consider yourselves dead to sin and alive to God".
Amen.
---
Enjoyed this sermon? Visit St Joseph Shrine or visit their Facebook & Instagram pages.
Books & Articles on Suffering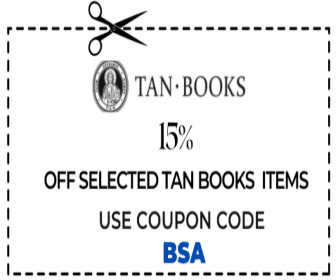 ---
See Also