13 Saint Quotes on Friendship – Get Thee a Holy Friend
Hey there! Some links on this page are affiliate links which means that, if you choose to make a purchase, we may earn a small commission at no extra cost to you. Thank you for supporting Beauty So Ancient, and Catholic businesses!
If you do not yet have holy and spiritual friends, these 13 saint quotes on friendship will make you want some bad.
Holy friendships are very beneficial to the spiritual life, because you have the goal of heaven in common. A holy friend can help you when you're faltering spiritually, and can be a loving and true friend.
The Saints all valued holy friendships and even our Lord had the disciples as his friends.

May these Saint quotes on friendship encourage you to seek holy friendships.
---
13 Saint Quotes on Friendship
1) St. Teresa of Avila on Spiritual Love
"This spiritual love is the kind of love I would desire us to have. Even though in the beginning it is not so perfect, the Lord will gradually perfect it. Let us begin by using the suitable means, for, even though the love bears with it some natural tenderness, no harm will be done provided this tenderness is shown toward all."

~St. Teresa of Avila
2) St. Maximilian Kolbe on the Support of Friends
"God sends us friends to be our firm support in the whirlpool of struggle. In the company of friends, we will find strength to attain our sublime ideal."

~St. Maximilian Kolbe
3) St. Teresa Benedicta of the Cross on Female Friendship
"Of course, woman shares a basic human nature, but basically her facilities are different from men; therefore a different type of soul must exist as well. Since the fundamentals of the typically feminine spiritual attitude are quite familiar to us, we will trace it only very briefly. Woman naturally seeks to embrace that which is living, personal, and whole. To cherish, guard, protect, nourish and advance growth is her natural, maternal yearning."

~St. Teresa Benedicta of the Cross
---
Charity as Divine & Human Friendship
A Metaphysical and Scriptural Explanation According to the Thought of St. Thomas Aquinas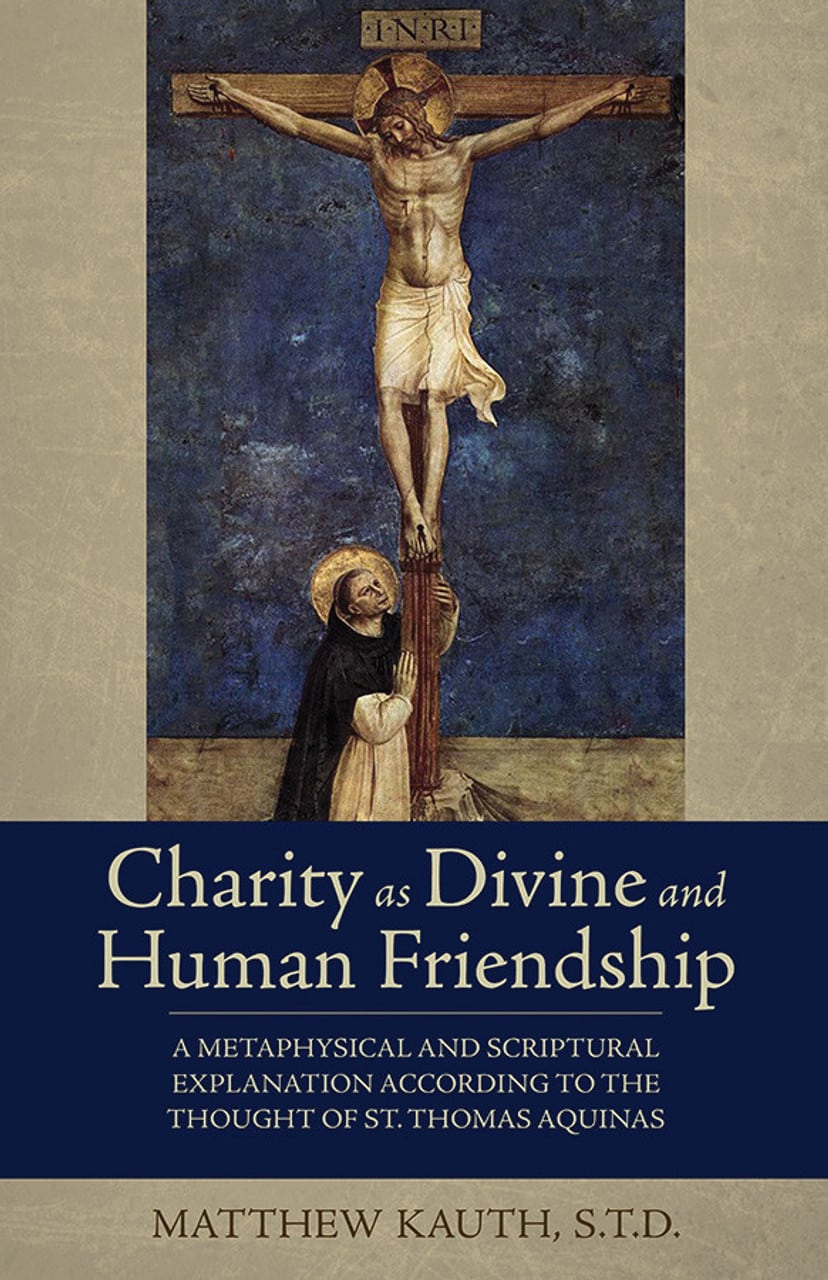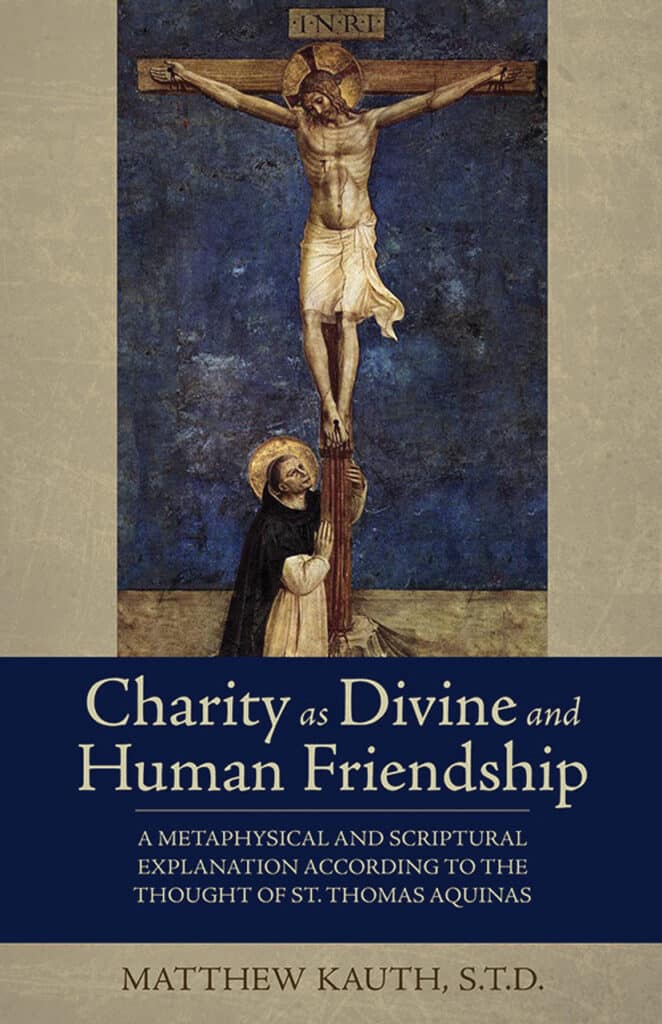 ---
4) St. Thomas Aquinas on True Friendship
"There is nothing on this earth more to be prized than true friendship.""

~St. Thomas Aquinas
5) St. Francis de Sales on Everlasting Friendship
"Friendships begun in this world will be taken up again, never to be broken off."

~St. Francis de Sales
---
The Tan Guide to An Introduction to the Devout Life
*USE COUPON CODE BSA FOR 15% OFF SELECTED ITEMS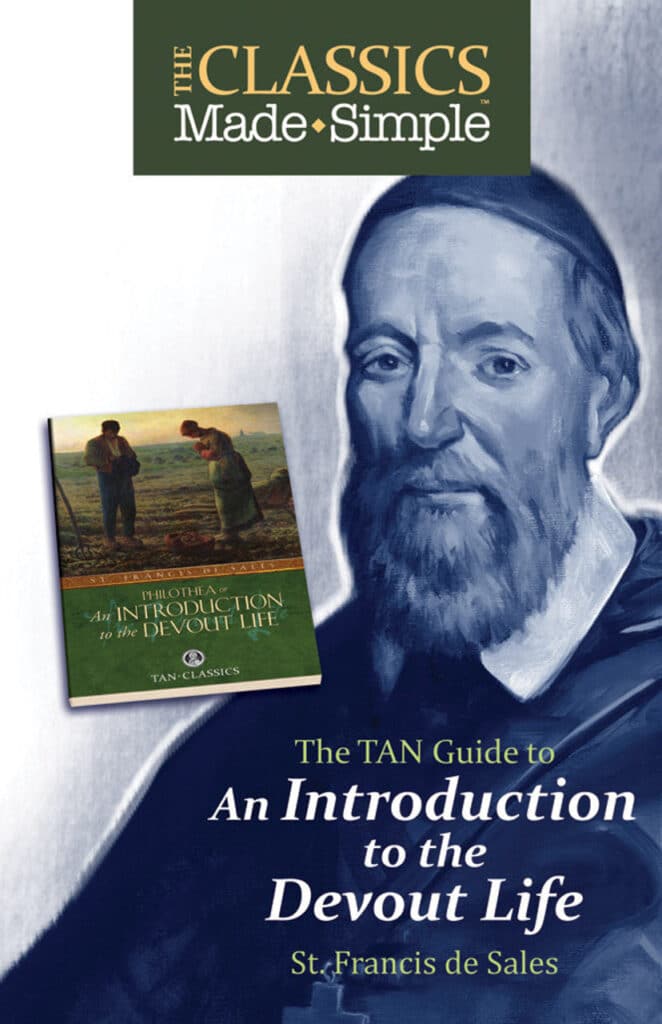 ---
6) St. Augustine on Trusting a Friend in God
"Whenever I feel a person burning with Christian mercy and love for me has become my friend, when I entrust any of my plans and thoughts to him, I am entrusting them not to a man, but to Him in whom he abides, so as to be like Him, 'for God is love, and the one who lives in love lives in God."

~St. Augustine
7) St. Francis de Sales on Mutually Supportive Friendships
"Love your neighbor, Dear reader, with a great, charitable love, but befriend only those with whom you can be mutually supportive in virtue. The higher the virtues that you put into these relationships, the more perfect will your friendship be."

~St. Francis de Sales
---
St. Francis De Sales Signature Set
*USE COUPON CODE BSA FOR 15% OFF SELECTED ITEMS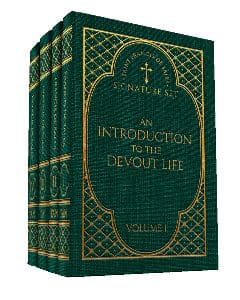 ---
8) St. Thomas Aquinas on Friendship and Marriage
"The greater the friendship, the more solid and long-lasting the marriage will be, as we are 'United not only in flesh but in domestic activity."

~St. Thomas Aquinas
9) St. Isaac the Syrian in Being Watchful of Friendships
"Walk with thy friends in a reserved attitude; in doing so thou wilt be of profit unto thyself and unto them. For usually under the pretext of friendship the soul casts off the reins of watchfulness."

~St. Isaac the Syrian
---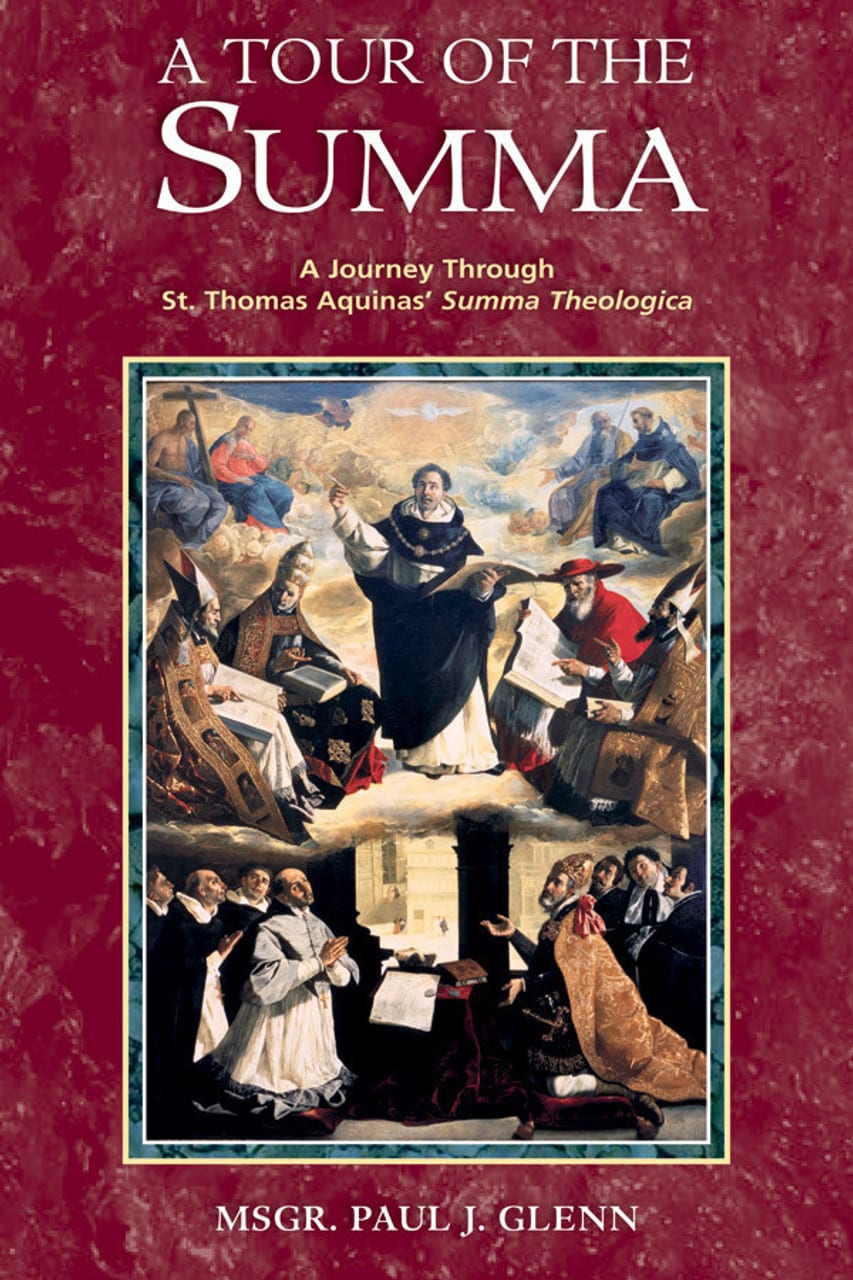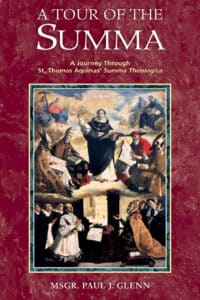 ---
10) St. John Chrysostom on Leading Our Friends Away From Hell
"Eating and drinking don't make friendships – such friendship even robbers and murderers have. But if we are friends, if we truly care for one another, let us help one another spiritually. . . Let us hinder those things that lead our friends away to hell."

~St. John Chrysostom
11) St. Maximus the Confessor on a Faithful Friend
"A faithful friend is a strong defense; for when things are going well with you, he is a good counselor and a sympathetic collaborator, while when things are going badly, he is the truest of helpers and a most compassionate supporter."

~St. Maximus the Confessor
12) St. Augustine on True Friends
"No friends are true friends unless You, my God, bind them fast to one another through the love which is sown in our hearts by the Holy Spirit."

St. Augustine
13) St. Thomas Aquinas on the Tedium of a Friendless Life
"Friendship is the source of the greatest pleasures, and without friends even the most agreeable pursuits become tedious."

~St. Thomas Aquinas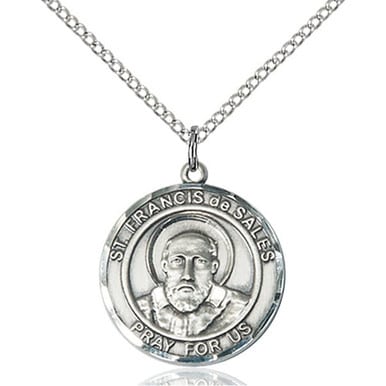 ---
St. Frances de Sales Books
St. Thomas Aquinas Books
Other Books
---
See Also