Just found out about this Advent program?
That's okay. There's still time.
Advent seems to be one of these liturgical seasons that fly by in the hustle and bustle of Christmas shopping and preparation.
How are we to approach Advent? Is it a time of joy, expectation, or both?
Maybe it's a time to do Christmas shopping, eh?
What's the best way to prepare for the birth of our Lord?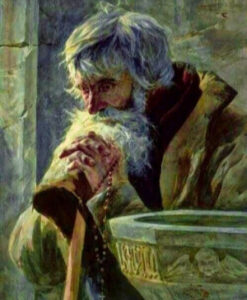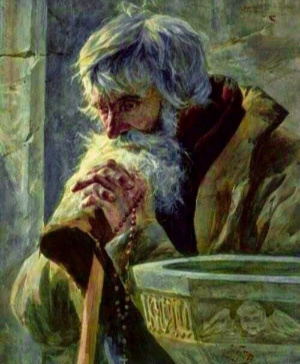 How Would You Like To Have a More Rigorous, Penitential Advent this 2019?
Our Rigorous Advent 2019 program is a robust devotional program steeped in Catholic tradition and guaranteed to spiritually prepare you for the birth of Our Lord.

This program was created by Cynthia Burley, Lay Dominican and owner of BeautySoAncient.com, and LifeSmything.com – websites devoted to Catholic family life, the interior life and pursuit of union with God.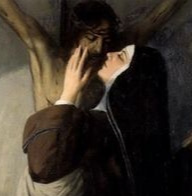 Who is this program for?
This program is for anyone who is looking for more this Advent: more devotion, more of a preparation for Christmas, more work on your interior life, more of a focus on our Lord and our Lady.
---
Why do I need need a special program? There is lots of free stuff all over the internet.
You're right. Free stuff abounds, but not all "stuff" is created equal, right?
You can certainly visit various blogs and get some good material, but it's nice to also follow an EXCELLENT, structured program where everything is located in one place for easy reference.
---
What Do I Get With This Program?
Four weeks of inspirational and thought-provoking material starting from Sunday, December 1st – Tuesday, December 24th. Some sample topics: Vainglory, Interior & Interior Silence, Seeking Sanctity in Your State of Life, 10 Ways to Have an Advent of Joyful Penance, and much, much more!
Short, 5-10 minute daily Advent audio & text devotions using the wisdom of the Church Fathers, and Traditional sources such as Divine Intimacy.
Weekly, meaty inspirational blog posts on Advent and the interior life.
Daily quotes to meditate upon.
---
For How Long Do I Have Access?
You have LIFETIME access to Rigorous Lent 2019.
If I don't like the program, can I get my money back?
This program comes with a 7-day money-back guarantee.
If you try the program for a few days and you don't like it , feel free to request a refund within 7 days.

---
BUT, BUT….
I've never heard one of Cynthia's audio material. I'd like to sample her material before I sign up.
Here is a free sample of one of the audios included in Rigorous Advent 2019.
On Vainglory
---
Here is a sample of one of Cynthia's podcasts on suffering.
---
I just found out about this program. Can I sign up after Advent has begun?
Absolutely. You will have access to all past audios.