Racism Among Traditional Catholics on Facebook – Say It Isn't So – Part I
Hey there! Some links on this page are affiliate links which means that, if you choose to make a purchase, we may earn a small commission at no extra cost to you. Thank you for supporting Beauty So Ancient!

As much as we can, we will link to Catholic businesses. Thank you for supporting our brothers and sisters in the faith!
2020 Update – the 2020 Racial Riots
Because I am not a Leftist who believes in erasing history, I thought I'd dig up this old post about my experience with racism on Catholic Facebook.
I have grown in understanding since then and feel so differently about race and the racial divisions in the United States.
I understand that I had been brainwashed to think everything was racism, while in fact, most are misunderstandings based on not being exposed to other races and cultures.
However, there is true racism and we should call it out when we see it.
---
2017 Update
With the recent news events, I thought I'd update my experience,  discussed in the post below from 2015.  Part II can be found here.
This is not a popular topic among white-American Catholics.  In fact, you are called racist for trying to be "divisive".  However, I think it is a conversation we should continue to have.
I continue to see comments from Traditional Catholics celebrating "white pride" and threads that imply Catholicism is somehow linked to Nationalistic thought.
So things haven't changed that much, unfortunately.
What has been your experience?
---
Original 2015 Post
"I believe segregation was good. There's a reason why God had different races. Race mixing is disgusting and ungodly", so said  a white Catholic Facebook group member.
Wait. How did I find myself in a meeting of the Aryan youth? Most importantly, how did I get in with my dark skin? I'm being facetious about numbering myself among the Aryan youth, but over the four years that I have been a traditional Catholic and involved in Catholic Facebook groups, I have found myself suddenly transported into an era where blacks are called animals and monkeys and "Moriscos (Moors), where people are comfortable posting that the black community causes all the problems within America due to the high crime rates and illegitimacy rates (a favorite topic), and implying that they deserve any undue police brutality because "all lives matter". Don't let me start on the Jew hate.
Whoa! I didn't find any of these teachings in the Catechism of the Catholic Church – not even in the Baltimore or Catechism of Trent!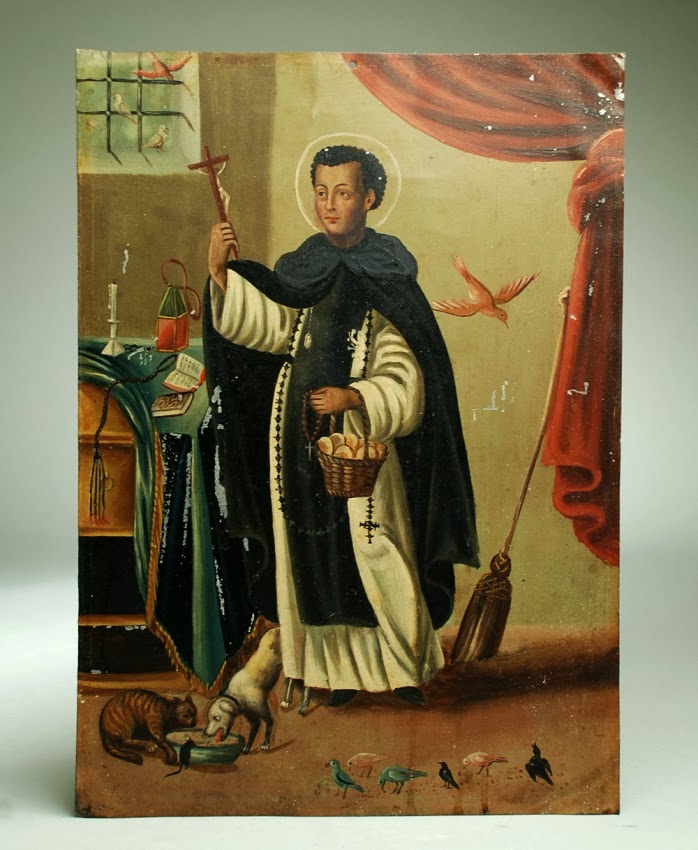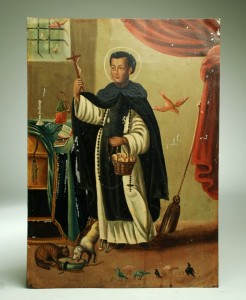 Now granted, all these loud purveyors of heresy – yes it is heresy to believe that God would condone racism when he created us in all of our beautiful phenotype variety – would probably never daretheir mouths offline. Fortunately, most people who have been raised correctly have filters and don't just blurt out every thought that enters their heads. The anonymity of the internet makes shy introverts aggressive and removes any filter that a decent person might have. Some might say, "It's the internet. Get over it." Interestingly, however real friendships are forged on Facebook with people even meeting each other offline. Gone are the days when the internet was not meshed with our offline lives. We are always connected, so it hurts when you see some of the "friends" you laugh with, pray with and counsel, make racially-tinged comments or "like" the comments of their more obviously racist friends.
I am thankful I attend a parish in NYC that has all sorts of races and ethnicities and I very rarely hear any ignorant comments and if one or two slip by, I know it is not on purpose. This is why I was taken by surprise by the rampant racism found on Facebook and it's awkward as heck to then see some of these same people at different parishes.
By the way, just in case you think I'm making this racist stuff up, a friend of mine recommended this book to me: Desegregating the Altar: The Josephites and the Struggle for Black Priests, 1871–1960.
So what makes the traditional Catholic more likely to be inflicted with this disease? It all comes to exposure.
Black America is very protestant with 45% being Baptist and only 5% being Catholic. In fact, I was raised Baptist and Pentecostal. So we are a rare breed in Catholicism in the US, but we exist in higher numbers in the West Indies as well as Latin and South American countries.
Traditional Catholicism is very Eurocentric with a plethora of European Saints and Popes, the soaring beauty of polyphony & Gregorian chant, pious European practices & of course the transforming power of Latin. Therefore there are less African-Americans naturally attracted to the Traditional Latin Mass liturgy.
Some of these race haters live in areas of the U.S. where they don't often mingle with blacks and when they do, the exposure is limited to the ghetto variety, so rely on those impressions and statistics, which they love to quote. However, everyone has a "Russell" at their parish who is a dear, black man that everyone loves, of course.
So what is the solution? The solution is many conversations, but the conversations have to come from a good place. Ask questions that do no not have an agenda and use common sense.
Don't ask a black person, "Why are black people always blaming white people for their mess?" An empowering question might be, "In your opinion, what role do whites or have whites played in the state of black communities today and how can everyone work together to change that?" Now you might personally feel that it's time for black people to move on, but by asking the question that way you might get some insight. Facebook is a way to bridge the understanding gap but only if everyone is open-minded and sensitive to people's perceived injuries.
Last thing. Stop using Catholicism to justify the denial of racial disparity. It exists. Catholics took part in the Civil Rights movement and traditional Catholics should have ZERO tolerance whatsoever for racists.
St Martin de Porres, ora pro nobis.
Read Racism Among Traditional Catholics on Facebook – Say It Isn't So – Part II. 
---
Further Reading
– Racial Justice and the Catholic Church by  Fr Bryan N. Massingale
– Who Are You? What is Your Faith?: America's 21st Century Alt-Right and Catholic Social Doctrine
– Desegregating the Altar: The Josephites and the Struggle for Black Priests, 1871–1960
Hey, are you on Facebook?  Please join our nice little community on
Facebook: Beautysoancient.com.