Prayer to the Queen of the Most Holy Rosary
Hey there! Some links on this page are affiliate links which means that, if you choose to make a purchase, we may earn a small commission at no extra cost to you. Thank you for supporting Beauty So Ancient!

As much as we can, we will link to Catholic businesses. Thank you for supporting our brothers and sisters in the faith!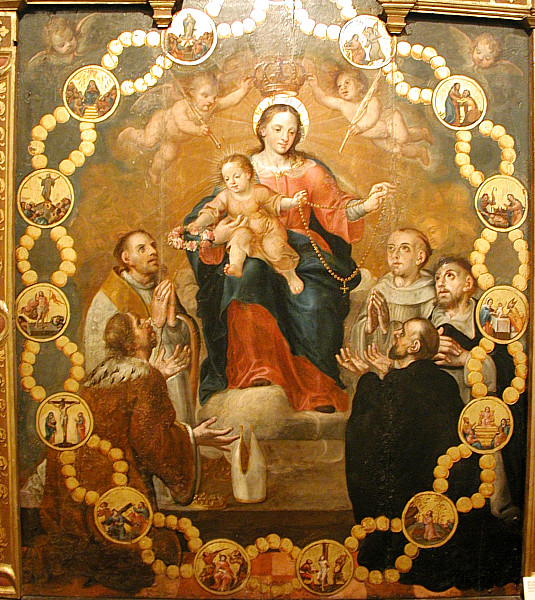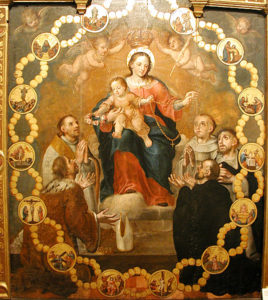 Queen of the Most Holy Rosary, in these times of such brazen impiety, show thy power with the signs of thy former victories, and from thy throne, from which thou bestowest pardon and graces, mercifully look upon the Church of thy Son, His Vicar on earth, and every order of clergy and laity, who are sorely oppressed in this mighty conflict.
Powerful Vanquisher of all heresies, hasten the hour of mercy, even though the hour of God's justice is every day provoked by the countless sins of men.
For me who am the least of men, kneeling before thee in prayer, obtain the grace I need to live a holy life upon earth and to reign among the just in Heaven. Meanwhile, together with all faithful Christians throughout the world, I greet thee and acclaim thee as Queen of the Most Holy Rosary.
Queen of the Most Holy Rosary, pray for us.
————————————————————————————————————————-
Rosary Resources