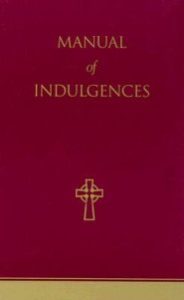 How to Gain a Plenary or Partial Indulgence?
According to the Catechism of the Catholic Church (1471), an indulgence (plenary or partial indulgence) is a "remission before God of the temporal punishment due to sins whose guilt has already been forgiven, which the faithful Christian who is duly disposed gains under certain prescribed conditions through the action of the Church which, as the minister of redemption, dispenses and applies with authority the treasury of the satisfactions of Christ and the saints".
It would be in our best interest to attempt to gain as many as these indulgences as possible. Not only do we get the remission of all our sins, but by striving to gain these plenary or partial indulgences, we in fact align our wills more and more closer to our Lord.
GENERAL REQUIREMENTS FOR A PLENARY OR PARTIAL INDULGENCE
Must be Catholic and in a state of grace.
Must have the interior disposition of complete detachment from sin, even venial sin;
Must have confessed their sins through the sacrament of confession (not just in your heart), within 20 days  before or after the indulgence date.
Must receive holy communion.
Must pray for the intentions of the Holy Father
If you have not completely fulfilled the requirements above but attempt to gain the indulgence, you probably gained a partial rather than a plenary indulgence.
Although there is a list of Plenary and Partial Indulgences, one of the more beautiful ones in my opinion is the one that you can gain at the moment of death.
"N. 18. To the faithful in danger of death who cannot be assisted by a priest to bring them the sacraments and impart the apostolic blessing with its attendant plenary indulgence (according to canon 468, 2 of the Code of Canon Law) Holy Mother Church nevertheless grants a plenary indulgence to be acquired at the point of death, provided they are properly disposed and have been in the habit of reciting some prayers during their lifetime. To use a crucifix or cross in connection with the acquisition of this plenary indulgence is a laudable practice."
---
Resources:
More on plenary indulgences
Manual of Plenary Indulgences
Latest posts by BeautySoAncient (see all)