Motet: Ave Maria by Jacques Arcadelt
Hey there! Some links on this page are affiliate links which means that, if you choose to make a purchase, we may earn a small commission at no extra cost to you. Thank you for supporting Beauty So Ancient!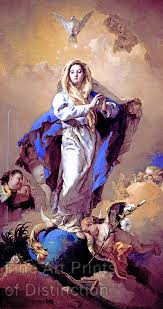 A beautiful Marian motet: Ave Maria by Jacques Arcadelt
Ave Maria
Gratia plena
Maria, gratia plena
Maria, gratia plena
Ave, ave dominus
Dominus tecum
Benedicta tu in mulieribus
Et benedictus
Et benedictus fructus ventris
Ventris tuae, Jesus.
Ave Maria
Ave Maria
Mater Dei
Ora pro nobis peccatoribus
Ora pro nobis
Ora, ora pro nobis peccatoribus
Nunc et in hora mortis
Et in hora mortis nostrae
Et in hora mortis nostrae
Et in hora mortis nostrae
Ave Maria
Composer Biography
Jacques Arcadelt, Arcadelt also spelled Archadelt or Arcadet, Jacques also called Jacob, also spelled Jakob (born c. 1504, Liège? [now in Belgium]—died October 14, 1568, Paris?, France), composer of madrigals whose early style—characterized by sonorous homophony and combined with the texts of such poets as Petrarch, Giovanni Boccaccio, Jacopo Sannazzaro, Pietro Bembo, and Michelangelo—helped establish that musical form as a serious art form. Arcadelt produced several volumes of madrigals, as well as a variety of chansons, masses, motets, and other works." http://www.britannica.com/biography/Jacques-Arcadelt.