Mary Was Open to Life: Are You?
Hey there! Some links on this page are affiliate links which means that, if you choose to make a purchase, we may earn a small commission at no extra cost to you. Thank you for supporting Beauty So Ancient!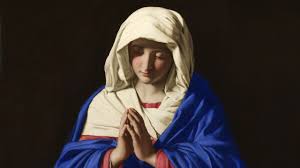 Our Lady gave her fiat and said, "let it be done unto me according to they Word. She was open to life.

If we're honest, we know that a lot of us are not open to life.
Are we open to life in all circumstances?
---
Audio
---
Mentioned in the Book