Rigorous Lent L002: Litany of Humility – Deliverance from Desire
Hey there! Some links on this page are affiliate links which means that, if you choose to make a purchase, we may earn a small commission at no extra cost to you. Thank you for supporting Beauty So Ancient, and Catholic businesses!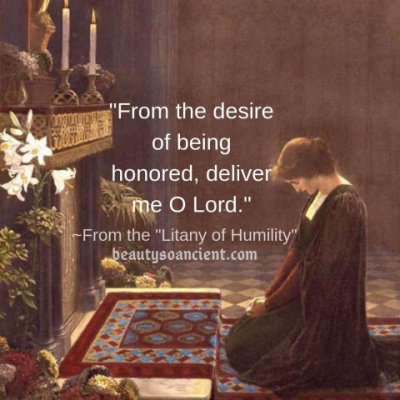 The Litany of Humility is a hard litany to pray because it directly attacks our pride.


In this episode…
How do we know that we should practice humility?
What is the one thing Jesus asked for us while on the earth?
Deliverance from the desire to be esteemed, loved, extolled, honored, praised, preferred to others, consulted, approved.
---
Humility Resources
---
Subscribe