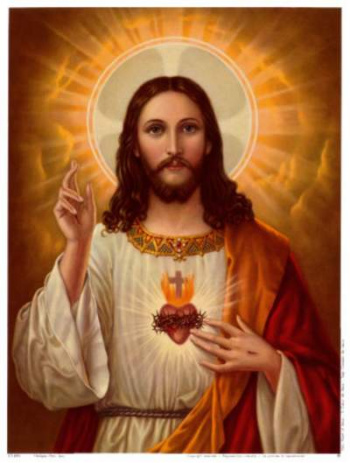 The Holy Name of Jesus is so powerful that demons flee from it, the sick are cured, and humanity is saved.

Here are some beautiful Holy Name of Jesus quotes for you to mediate upon.
"To holy people the very name of Jesus is a name to feed upon, a name to transport. His name can raise the dead and transfigure and beautify the living."
~Blessed John Henry Newman (1801-1890)
"Faith in Jesus and in the power of His Holy Name is the greatest spiritual force in the world today. It is a source of joy and inspiration in our youth; of strength in our manhood, when only His Holy Name and His grace can enable us to overcome temptation; of hope, consolation, and confidence at the hour of our death, when more than ever before, we realize that the meaning of Jesus is 'Lord, the Savior.' We should bow in reverence to His Name and submission to His Holy Will."
~Blessed Henry Suso (1290-1365)
"Was it not through the brilliance and sweet savour of this Name, that God called us into His marvelous light?"
~St Bernardine of Siena (1380-1444)
"Any you shall call His name Jesus, because in His Name we adore the entire majesty of the Godhead. All who dwell in the heavens, those who abide upon the earth, and every one of those who are held in the depths of hell, bow down prostrate to this Name. This is the Name which gave sight to the blind, hearing to the deaf, agility to the lame, speech to the mute, and life to the dead; the power of this Name forced the mastery of the devil entirely from the bodies of the possessed."
~St. Peter Chrysologus (406-450 AD)
"If thou art bound down by sickness, if sorrows weary thee, if thou art trembling with fear, invoke the name of Jesus."
~St Lawrence Justinian (1381-1456)
"The sweet Name of Jesus produces in us holy thoughts, fills the soul with noble sentiments, strengthens virtue, begets good works, and nourishes pure affection. All spiritual food leaves the soul dry, if it contain not that penetrating oil, the Name Jesus."
~St Bernard of Clairvaux (1090-1153)
"So great is the Most Holy Name of Jesus that God highly exalted Him and gave Him the Name that is above every name, so that at the Name of Jesus every knee should bend; in heaven and on earth and under the earth, and every tongue confess that Jesus Christ is Lord, to the glory of God the Father."
~St Paul the Apostle (died c. 64-67 AD) (Phil 2:9-11)
Anytime you say His Name a little too casually, medidate upon these Holy Name of Jesus quotes. God bless!
---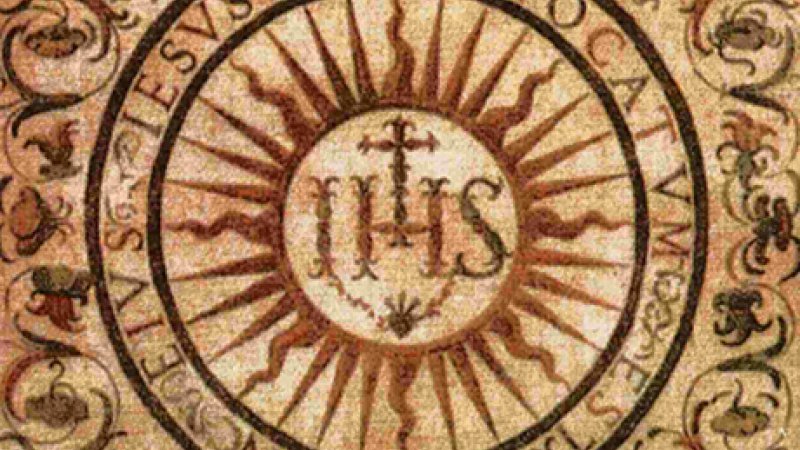 Interested in the Holy Name of Jesus Devotion?
Consider joining the Holy Name Society.
Books on the Holy Name of Jesus