Today is Day 1 of Cardinal Burke's & Bishop Schneider's Crusade of Prayer and Fasting Against Heresies in the Upcoming Amazonian Synod
Hey there! Some links on this page are affiliate links which means that, if you choose to make a purchase, we may earn a small commission at no extra cost to you. Thank you for supporting Beauty So Ancient, and Catholic businesses!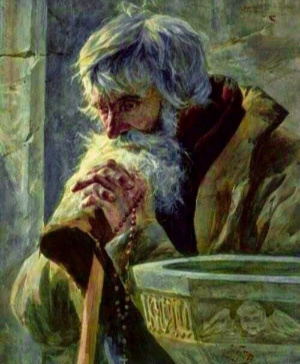 Today begins Cardinal Burke's and Bishop Schneider's 40-day crusade of prayer and fasting against "serious theological errors and heresies".

The crusade will end on October 26 – the day before the Amazonian Synod ends.
All you have to do is pray one decade of the rosary every day and fast one day a week – minimum. Do more if you can.

Let's quit railing online and actually do something offline.
Who's with me?
---
Why Do We Need This Crusade of Prayer and Fasting?
The theme of the Synod, which will take place from October 6-27, is surprise, surprise: Amazonia, New Paths for the Church and for an Integral Ecology.

My Lord, why do we need to stress whenever a Synod is a-coming?
C'est la vie. Or is it?
Just because this is the life we are living now, doesn't mean we are powerless. We have a voice. We have Saints who can intercede for us. We have prayer and fasting, which can move mountains!
Cardinal Burke and Bishop Schneider cite 6 heresies that can be found in the Amazonian Synod working document called instrumentum laboris.
Implicit pantheism (Mother Earth, etc)
Pagan superstitions as sources of Divine Revelation and alternative pathways for salvation.
Intercultural dialogue instead of evangelization.
An erroneous conception of sacramental ordination, postulating worship ministers of either sex to perform even shamanic rituals.
An "integral ecology" that downgrades human dignity.
A tribal collectivism that undermines personal uniqueness and freedom.
This is a serious battle that all Catholic faithful should participate in.
Let's do this!
---
Read more about the full, eight-page document, called "A Crusade of Prayer and Fasting: to Implore God That Error and Heresy Do Not Pervert the Coming Special Assembly of the Synod of Bishops for the Pan-amazon."
Read the Amazon Synod Preparatory document here.

---