COMMENDATION TO THE SACRED HEART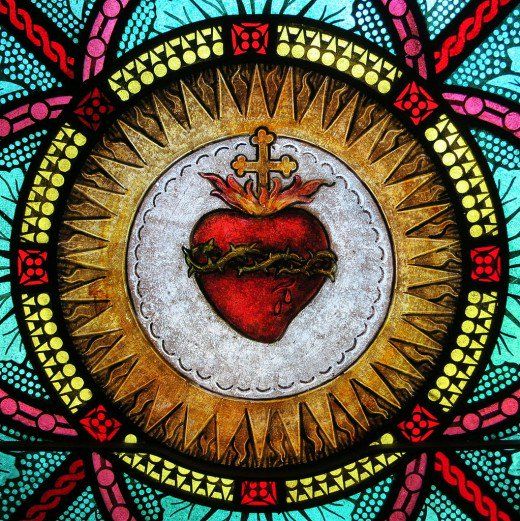 An Evening Prayer with a Calming Effect
If you find it hard to sleep because of worrying about the future, or other problems in your life, what better way to calm your nerves than to commend yourself nightly to the Sacred Heart of Jesus?

If you are a fan of the Sacred Heart of Jesus, this prayer will fit right in with your other sacred heart devotions.
Can't Keep Track of All Your Prayer Requests? This Prayer Has You Covered
Prayer Warriors: The beautiful Catholic evening prayer starts by praying for everyone who asked you for prayer. If you tend to forget individual prayers, don't worry. This prayer has got you covered!
Never Neglect the Souls in Purgatory
We then move on to praying for the dying and for the souls in purgatory. Praying for the souls in purgatory is a must for any serious Catholic. By praying this night prayer, you pray for the poor souls as well as those who are currently dying.
Are you Anxious About Your Own Death?
As Catholics, we are told that we should think upon our deaths daily. Memento Mori, right? How do we do this without becoming anxious?

The Commendation to the Sacred Heart prayer ends by asking for God's mercy at the hour of our death. We need not think of our death with anxiety. We accept is as part of life and we trust God to keep watch over our souls.
---
The Prayer
O Most amiable Heart of Jesus! let me, my relations, and friends, and all that have commended themselves to my prayer, and for whom I am bound to pray, experience Thy most powerful aid.
Assist them individually in their necessities. O Heart full of mercies! convert all hardened hearts, console the Souls in Purgatory, be a refuge of the dying, the consolation of all distressed and suffering.
Above all, be the refuge of my soul at the hour of death, and receive it into the bosom of Thy mercy. In it I sleep securely and rest in peace.
Our Father…
Hail Mary…
Glory be to the Father…
---
Sacred Heart Resources