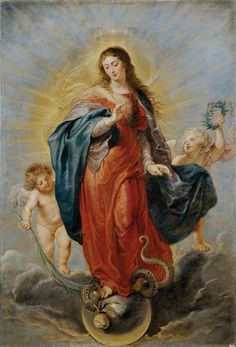 The more we strive to be in union with God, the angrier the devil becomes.

Every time we choose humility over pride, the demons fume.

The prayer against retaliation serves as a reminder to the demons, but also to ourselves, that our Lady and St Michael will keep us safe.
---
Prayer Against Retaliation
Lord Jesus Christ, in your love and mercy, pour Thy Precious Blood over me so that no demon or disembodied spirit may retaliate against me.
Mary, surround me with thy mantle, blocking any retaliating spirits from having any authority over me.
St. Michael, surround me with thy shield, so that no evil spirit may take revenge on me.
Queen of Heaven and St. Michael, send down the legions of angels under your command to fight off any spirits that would seek to harm me.
All you saints of heaven, impede any retaliating spirit from influencing me.
Lord, Thou are the Just Judge, the avenger of the wicked, the Advocate of the Just, we beg in Thy mercy, that all we ask of Mary, the angels and the saints of heaven be also granted to all our loved ones, those who pray for us and their loved ones, that for Thy Glory's sake, we may enjoy Thy perfect protection.
Amen.
Source: Deliverance Prayers for Use by the Laity
---
Also, check out "A Binding Prayer for the Conversion of Our Adult Children – English & Latin"
---
Latest posts by BeautySoAncient (see all)