Spiritual Warfare Books
There is literal spiritual warfare being waged all around us. Even though we cannot see it, we can sometimes feel it.
Ephesians 6:12 tells us:
"For our wrestling is not against flesh and blood; but against principalities and powers, against the rulers of the world of this darkness, against the spirits of wickedness in the high places. Therefore take unto you the armor of God, that you may be able to resist in the evil day, and to stand in all things perfect. Stand, therefore, having your loins girt about with truth, and having on the breastplate of justice, and your feet shod with the preparation of the gospel of peace."
We recommend the following books to help you in the fight against the adversary.

Of course, check with your priest or spiritual director for which books are appropriate for you.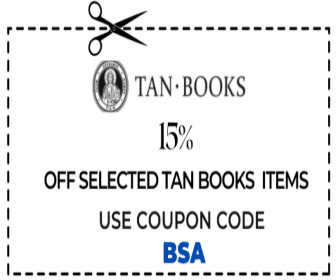 Spiritual Warfare Books
Prayers for use by the laity in waging spiritual warfare from the public domain and the Church's treasury. The book has an imprimatur from the Archdiocese of Denver.
---
When Fr. Gabriele Amorth passed away on September 16, 2016 at the age of ninety, he had given everything to Christ and His Church.
He performed as many as twelve exorcisms in a day. He faithfully served sixty-nine years in the Pauline religious order, sixty-two as a priest, and thirty years as the pope's exorcist.
In this official biography, Father Amorth's extraordinary life is revealed for the first time in English. In these pages, you will learn about a humble priest who initially refused the appointment of exorcist.
You will discover how this spiritual son of Saint Padre Pio trained to be an exorcist and the details of his first exorcism. How he single handedly spearheaded the consecration of Italy to the Immaculate Heart of Mary. He later founded what became the International Association of Exorcists (IAE), the only organization of its kind recognized by the Church.
Father Amorth once said about exorcisms, "The battle can last for hours. And it almost never ends with deliverance. It takes years to free a possessed person. Many years. Satan is difficult to defeat."
---
"We fight an ancient enemy, and the ancient weapons are best.
Since the creation of man, the devil has sought the ruin of souls. Liber Christo is a tactical field manual for those interested in not only learning more about spiritual combat, but also engaging and winning the spiritual battles of this present day.
As a professor of theology, a former U.S. Army attack helicopter pilot, combat veteran, and a member of Fr. Chad Ripperger's exorcism team, Dr. Dan Schneider offers practical spiritual steps to conquer the ancient enemy and obtain lasting spiritual freedom. Here you will learn spiritual "guerrilla warfare" tactics based on real experience in modern spiritual combat.
Just as David used five smooth stones to defeat Goliath, this manual places "five smooth stones" into your ammo pouch: (1) Renunciation of Evil Influences; (2) Repentance, Metanoia, and Forgiveness; (3) Examination of Conscience and Confession; (4) Learning Power and Authority; and (5) Prayer, Weapons, and Tactics."
"You must engage the Enemy. And as you fight, you need a Manual for Spiritual Warfare.
This guide for spiritual warriors will help you recognize, resist, and overcome the Devil's attacks."
Part One, "Preparing for Battle," answers these critical questions:
Who is Satan, and what powers does he have?
What are his typical strategies?
Who fights him alongside us in battle?
What spiritual weapons and armor do we possess?
How do we keep the Enemy out of our camp?
Part Two, "Aids in Battle," provides you these essential resources:
Teaching about spiritual warfare from Scripture and Church documents
Scripture verses for battle
Wisdom and inspiration from saints who fought Satan
Prayers for protection, deliverance, and victory
Rosary meditations, hymns, and other devotions for spiritual combat"