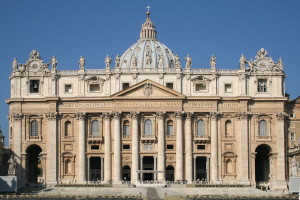 I would be lying if I didn't acknowledge that sometimes I am discouraged at the mess that some of our Church leaders are making of the Catholic faith. It was frankly very humiliating to have some Protestant friends come to me and say in a concerned voice, "I hope Pope Francis doesn't change Church doctrine at the Synod".
On the one hand, I know that the gates of hell will NEVER prevail, but on the other hand I know that many of the prophecies say that we will lose so many battles that only a remnant will remain. This is what scares me. I knew there were issues when I converted, but I didn't imagine it would get this bad, so quickly.
Those of you who are cradle Catholics or who have been Catholic for a while, is it as bad as I think it is?