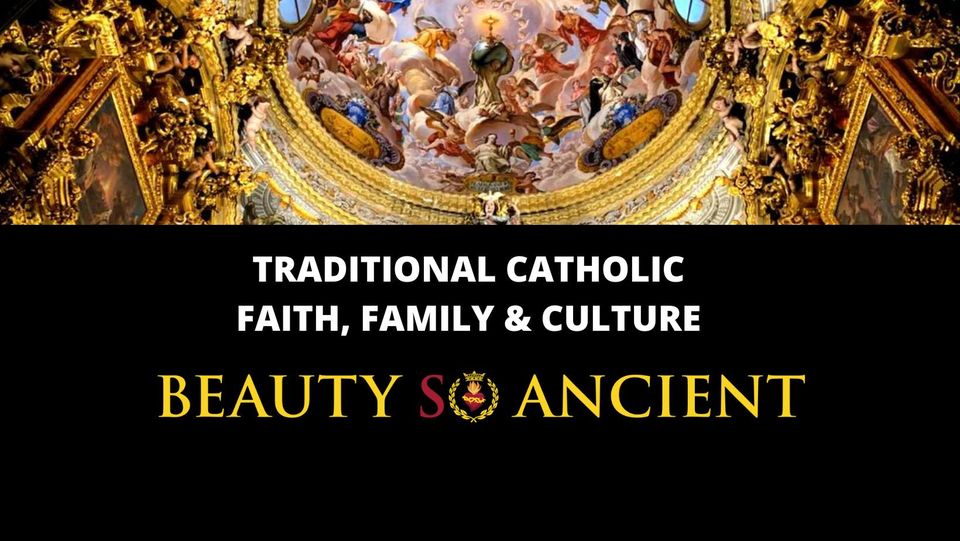 In 2011, after a Google search on another matter, I found myself on Catholic Answers. Thus began my journey to the Catholic Church.
Whether you're a cradle Catholic, a catechumen, or someone who landed on this site by mistake, there is a reason why you're here. Come with me and learn with me as we explore the faith of our fathers in all its beauty and richness.
From the beginning of my Catholic Journey, I was blessed with zeal to share the faith.

What started as a blog, where I shared my thoughts several times a year has become this wonderful platform where Catholics discuss the faith, Traditional Catholic life & culture.

Our mission is to be a Traditional Catholic hub, where you can read about:
The Catholic Faith
Catholic Prayers & Devotions
Courtship & Marriage
Catholic Politics
Catholic Culture
And much, much more.
I have all of you to thank for the growth of this site. Thank you for supporting beautysoancient.com.
May God bless you and yours.
Popular Posts
---
Advertise On Beautysoancient
If you are a faithful Catholic, and are looking for an audience to share your products, services or content with an engaged audience, consider advertising on Beautysoancient.


Advertise